Two Day Elementary & Advanced Mycology Intensive
Date/Time
Date(s) - Saturday, December 15, 2018
12:00 pm - 4:00 pm
Location
Biotech without Borders
Categories No Categories
Have you ever wanted to dive deeper into the world of Fungi, from both a theoretical perspective and practical approach?
Then you should absolutely make it to Biotech Without Borders on December 15th & 16th for a unique two-day mycology intensive.
These sessions will provide you with a plethora of information and tangible skills on both elementary and advanced levels.
The Elementary Mycology session will take place on Saturday, December 15th from 12-4pm
The Advanced Mycology session will take place on Sunday, December 16th from 12-4pm
While morphological identification and taxonomy are crucial to recognize the multitude of mushroom species in the field, the importance of fungal biology and their overall role in ecology isn't always immediately apparent. Improving scientific literacy through the lens of mycology is a pivotal step towards participating in citizen science. By collectively acquiring fundamental information on fungi, we can learn more about these fantastic organisms and develop skills towards applications that can help build better world for tomorrow.
This workshop will be led by William Padilla-Brown and Craig M. Trester, two citizen scientists who seek to apply the regenerative capacity of fungi through applied mycology: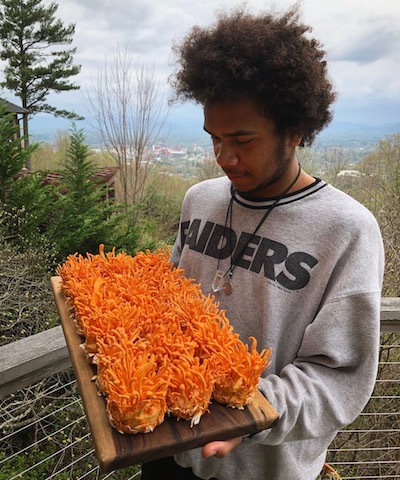 William Padilla-Brown is a self taught social scientist. William's work focuses on food justice and integration of biological systems to benefit financial and social systems. William has run a non profit and operated MycoSymbiotics, a mushroom research and production business for the past 4 years.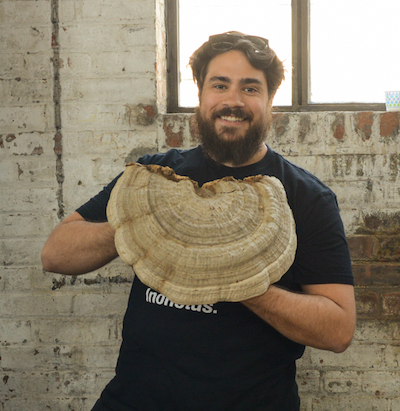 Craig M. Trester is a citizen scientist whose focus lies in the field of mycology, applying biomimicry and permaculture principles to develop regenerative solutions for a future which faces many challenges. By studying Fungi, he believes novel approaches towards alternative agriculture, pharmacology, and bioremediation can be realized. Outside of the lab Craig is the sole proprietor of MYC.NYC, an applied mycology educational resource based in New York City that teaches the benefits Fungi provide to our health, environment, and society to audiences on academic, research, community, and private levels.