Date/Time
Date(s) - Wednesday, March 11, 2020
7:00 pm - 9:00 pm
Location
Biotech Without Borders
Categories No Categories
In the last 70 years or so, vaccines have saved millions of lives.
They are among the most effective, safest, and cheap medicines ever discovered by humankind. Still, questions about vaccines resonate across our communities and in the media. Do vaccines cause autism? Are they harmful? What about their ingredients? Is vaccination a personal choice? In this talk, Francesco presents the basic facts about vaccines, and he will discuss these and many other questions. Communities need vaccines, and vaccines need communities.
Come for a talk and stay for discussion with other curious visitors.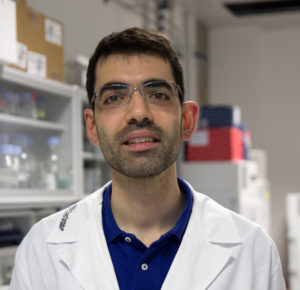 Dr. Francesco Cambuli is a Postdoctoral Research Scientist at Columbia University Irving Medical Center, and a Know Science speaker. His research focuses on stem cells, organoids, and cancer. Outside of the lab, he has been active in outreach activities across school and community centers. Francesco studied Cell Biology at the University of Bologna (Italy) and received his Ph.D. in Molecular Biology from the University of Cambridge (UK).