Fungi Fête: Mushroom Culture Exchange Party
Date/Time
Date(s) - Thursday, November 9, 2023
7:00 pm - 9:00 pm
Location
Biotech Without Borders
Categories No Categories
Whether you're a seasoned mycophile or a novice, this event is a fantastic opportunity to connect with fellow mushroom enthusiasts
We encourage you to bring your own fungi cultures to exchange and share with the community. In the spirit of collaboration and biodiversity, participants who bring their fungi cultures get free entry to the event. For those who are new to the world of mycology or don't have a culture to bring, fear not! You can still join the fun for just $10, and in return, you will receive a unique fungi culture as your ticket to the event.
What to Expect
Fungi Culture Exchange: Bring your treasured mushroom cultures, mycelium, or spore prints to exchange with others. Share your knowledge and expand your mycological repertoire.
Expert Guidance: Seasoned mycologists will be on hand to answer questions, provide tips, and share their expertise on cultivating and identifying various mushroom species.
Culinary Delights: light snacks and drinks will be served
Networking: Connect with like-minded individuals, form friendships, and potentially collaborate on future mycological projects.
Bring your curiosity and a spirit of mycological adventure to the Mycology Fungi Mushroom Culture Exchange Party. Let's celebrate the remarkable world of fungi, exchange knowledge, and cultivate a deeper appreciation for these incredible organisms.
Don't miss this unique opportunity to immerse yourself in the fascinating realm of mushrooms. We look forward to seeing you at the event!
Before the party we will be hosting a mushroom cloning workshop. Please join that if you would like to learn how to clone mushrooms. Admission to that event comes with free admission to the fête.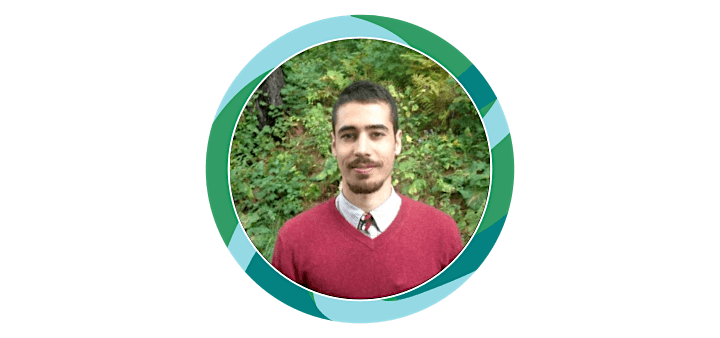 Meet some of the seasoned mycologists
Marc is a Farm Steward and worker/owner at Mi Oh My Hydroponic Farms Cooperative. Marc is an innovator of a low-tech method of growing oyster mushrooms off of coffee grounds, that utilizes a substrate fermentation process instead of pasteurization or sterilization, and that allows for home/scale cultivation of mushrooms more easily. Hes an experienced mushroom, microgreen, and micro algae farmer, composter, organic materials upcycler, and has a master degree in Energy Regulation and Law from Vermont Law School.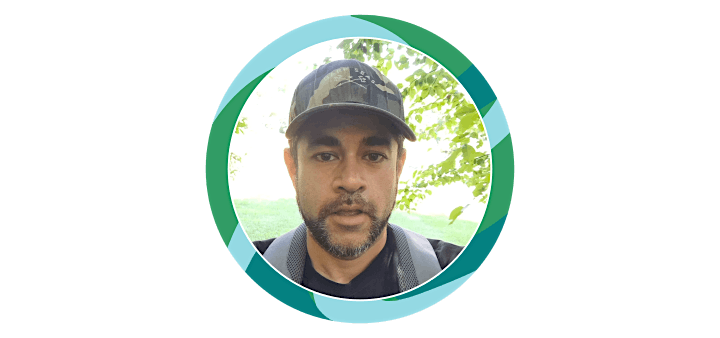 Michael Cardona: "My journey into mycology did not begin in a traditional classroom but from sheer curiosity. By diving into books, videos, and gathering wisdom from experts like Dr. James White, Paul Stamets, Peter McCoy and mentor/partner. I've grown from a novice to a competent cultivator, all while working my day job as a union sheet metal fabricator. Beyond my professional life, I've immersed myself in two years of mixed vegetable farming in Monmouth County, NJ, a biodynamic course in Rockland County NY and active membership in the New Jersey Mycological Association. My current focus is deepening my understanding of fungi at the cellular level, and my vision is clear: to create an inclusive, informed mycological community. I believe in open dialogue, shared learning experiences, and the power of community to drive innovation in cultivation. Every day, I attempt to learn something new and respect the insights everyone brings to the table, regardless of their level of expertise"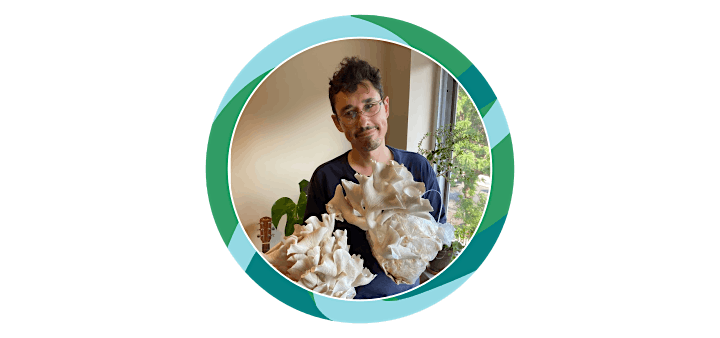 Meet the organizer
Spencer Zeke Depas (Zeke) is a guest instructor at Biotech Without Borders and a Brooklyn-based small mushroom farmer making some extra cash teaching people how to grow mushrooms. He conducts educational workshops on mushroom cultivation. A self-taught developer and serial tech startup founder, Zeke is a passionate believer in self-education and education without large institutions. Zeke is a community builder and enjoys meaningful connections.
For a glimpse of his mushroom-related endeavors, you can follow him on TikTok.