EmotiBit, Internal Context and the Future of Augmented Cognition
Date/Time
Date(s) - Thursday, September 26, 2019
7:00 pm - 9:00 pm
Location
Biotech Without Borders
Categories No Categories
Future Brain Hacking!
Electrical and chemical signals are constantly traveling throughout our brains and bodies, carrying sensations, thoughts, emotions and our reactions to the world around us. Studying these signals and how they are altered by external stimuli and internal contexts gives us a window into ourselves and how we can enhance our health, well-being and capabilities in the 21st century. Come hear Sean Montgomery talk about his lab's latest creation: EmotiBit (https://www.EmotiBit.com/), a wearable open-source sensor for capturing emotional, physiological, and movement data. He'll discuss how sensing these signals from the body can be used in research, art, DIY projects, education and, perhaps, helping to alter the future of human cognition.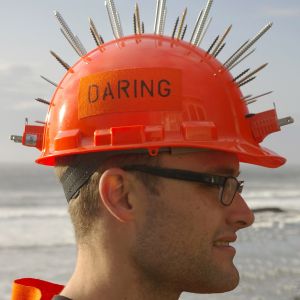 Sean Montgomery is a technologist, educator and new-media artist in New York City. Sean's work uses research methodologies combined with emerging technologies to take a trans-disciplinary look at the human condition and examine the changing relationship between the physical and metaphysical world. After finishing his PhD in neuroscience, Sean founded Connected Future Labs (http://www.ConnectedFutureLabs.com/), an agile R&D consulting group that utilizes a depth of expertise in circuits, algorithms and design to bring cutting-edge technology out of the research lab and create real-world applications. Continuing to develop the synergy between science, art and technology, Sean's lab is launching EmotiBit (https://www.EmotiBit.com/), a truly wearable open-source sensor module for capturing high-quality emotional, physiological, and movement data from the body.