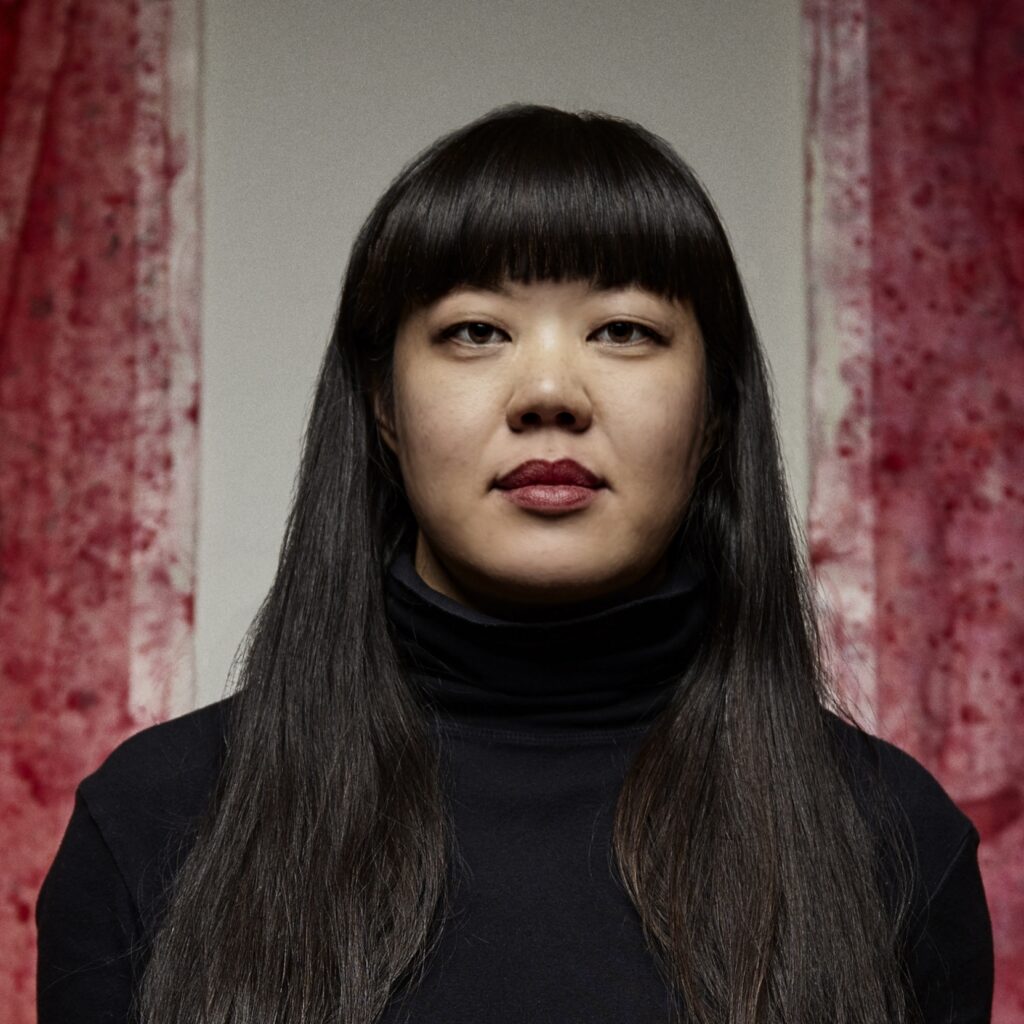 Jen Liu
Lab Member
Jen Liu is a New York-based visual artist working in video, painting, choreographic performance, and biomaterial, on diasporic Asian identities, postcolonial economies, speculative feminism, and the re-motivating of archival artifacts. She is a recipient of the Creative Capital Grant, the LACMA Art + Technology Lab grant, the Guggenheim Fellowship in Film/Video, the Art Award from Cornel Tech, the NYSCA/NYFA Fellowship in Digital/Electronic Art, the Pollock-Krasner Award, and is a 2022 recipient of the Hewlett 50 Arts Commission. She has presented work at MoMA, The Whitney Museum, and The New Museum, New York; Royal Academy and ICA in London; Kunsthaus Zurich; AdK and KW, Berlin; Kunsthalle Wien; the Aspen Museum of Art; Henry Art Gallery, Seattle; MUSAC, Leon; the Times Museum Guangzhou, and the Shanghai Biennale, Singapore Biennial, and Taipei Biennial. She has also received multiple grants and residencies, including Akademie Schloss Solitude, Stuttgart, Germany; Para Site, Hong Kong; Surf Point, Maine; Pioneer Works, ISCP and LMCC in New York; Sommerakademie, Bern, Switzerland; and de ateliers, Amsterdam, NL.
Where are you currently based? (City, Country)
Staten Island
What was your first experience in biotechnology?
With BWOB!
What do you want others to know about your current project(s)?
It's an art project.
How does Biotech Without Borders help you with your goals?
By offering lab access, it's huge!
How do you imagine/see biotechnology improving the lives of all on this planet?
I believe grassroots access to biotech knowledge and tools with help balance the top-heavy investments in biotech today, with skews the field.
Outside of biotech, what's something you find fun?
Running.