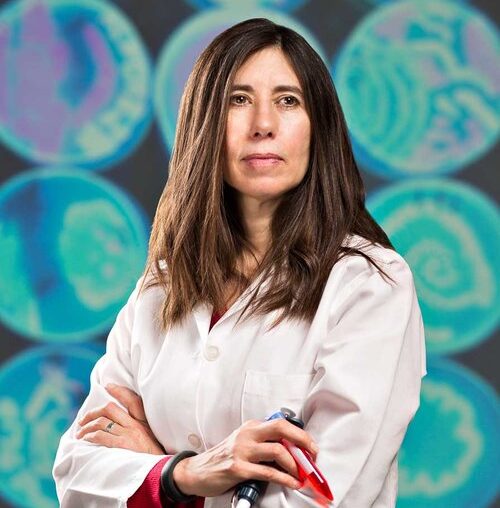 Ellen Jorgensen
Founder, Lab Member, Treasurer
Dr. Jorgensen is passionate about increasing science literacy in both student and adult populations, particularly in the areas of molecular and synthetic biology. She cofounded and directed the community lab Genspace in Brooklyn NY where she initiated an award-winning curriculum of informal science education for adults and students in biotechnology and synthetic biology. Under her leadership, Genspace was named one of the World's Top 10 Innovative Companies in Education by Fast Company magazine. Her efforts to develop innovative ways to support citizen participation in science have been chronicled by Science, Discover Magazine, Wired, Make, BBC News, Nature Medicine, Dan Rather Reports, PBS News Hour, The Discovery Channel, and The New York Times. She holds a Ph.D. in Molecular Biology from New York University, spent many years in the biotechnology industry, and is currently adjunct faculty at The Cooper Union. Dr. Jorgensen's two TED talks (Biohacking: You Can Do It Too and What You Need To Know About CRISPR) have received over two million views. In 2017, Fast Company magazine named her one of their Most Creative Leaders in Business.
Where are you currently based?
South Salem NY USA
What was your first experience in biotechnology?
Lab internship at age 19
What do you want others to know about your current project(s)?
I am invested in securing the continued operation of the physical lab space.
How does Biotech Without Borders help you with your goals?
It is a platform to share my knowledge and be inspired by others
How do you imagine/see biotechnology improving the lives of all on this planet?
In some cases it is the most environmentally-friendly solution to major problems like climate change. For instance, it can help shield the food supply from increased pathogens, drought etc. caused by global warming. It can also provide carbon capture solutions.
Outside of biotech, what's something you find fun?
Hiking in wild and untouched areas.